waller creek

Despite being the only natural body of water running through the University of Texas at Austin, the Waller Creek is treated as a nuance to be "dealt with".

Our 7-student investigative thesis course under the School of Integrated Design set out on a mission: How might we engage Waller Creek to enhance the UT student experience?


︎

Research & Sensemaking
RESEARCH + SYNTHESIS

Our challenge to "improve the Waller Creek" was broad and looming, espically since none of the team were architects or engineers. As a part of UT's Center for Integrated Design first guinea pig thesis group, we came up with our own plan of attack:
100+ survey results
500+ interactive perspectives activity responses
28 student intercept interviews
6 in-depth expert interviews
2 interactive "creek walks" with experts
From our research, we pulled themes and insights, and translated them into core principles:
Students are exposed to high levels of stress, and spending time in nature benefits mental wellness in a proactive way.

Nature provides convenient moments of relief in urban settings.UT students exhibit a need for a rejuvenating space.
Some students require only a moment of delight, while others desire a more immersive experience.
---
Prototyping
RESEARCH + PROTOTYPING + SERVICE DESIGN


Our team was given three weeks to actually go down to the creek, gather whatever scrap materials we could possibly find, and contextually research whether or not these quick, "MVP" prototypes spoke to our goal of utilizing the Waller Creek to improve student wellness.


WEEK 1:
POPUP CONCERTS

Goal
Engage passerbys with moments of delight

Takeaway
Less formal events attract more students and allow students to comfortably interact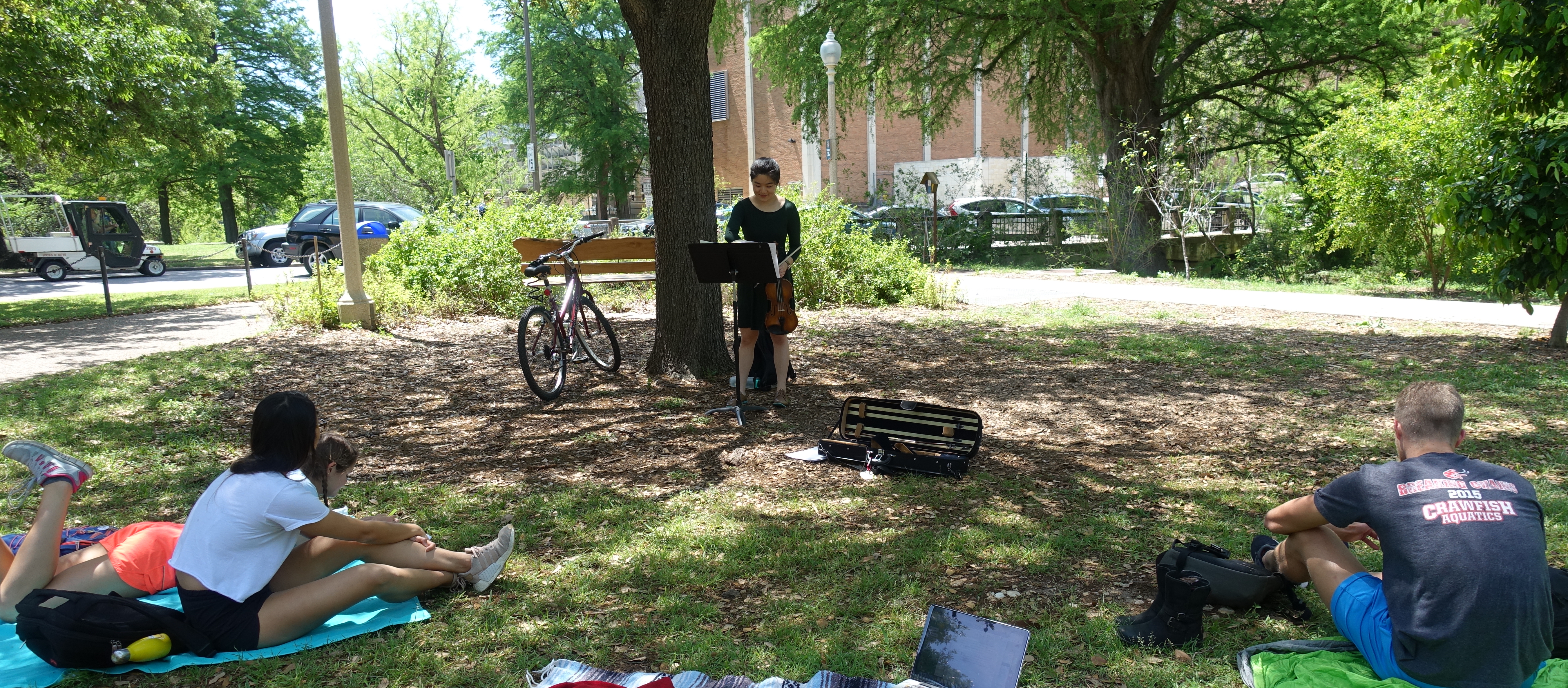 WEEK 2
COMMUNITY GARDEN
Goal
To engage those who spend time near the creek in a habitual, relaxing activity outdoors
Takeaway
Students want to take strides toward their mental wellness when given the opportunity
WEEK 3:
CREEK RETREAT
Goal
To learn what would bring students back to the space without an informed event
Takeaway
Students envision the space as a comfortable and relaxing environment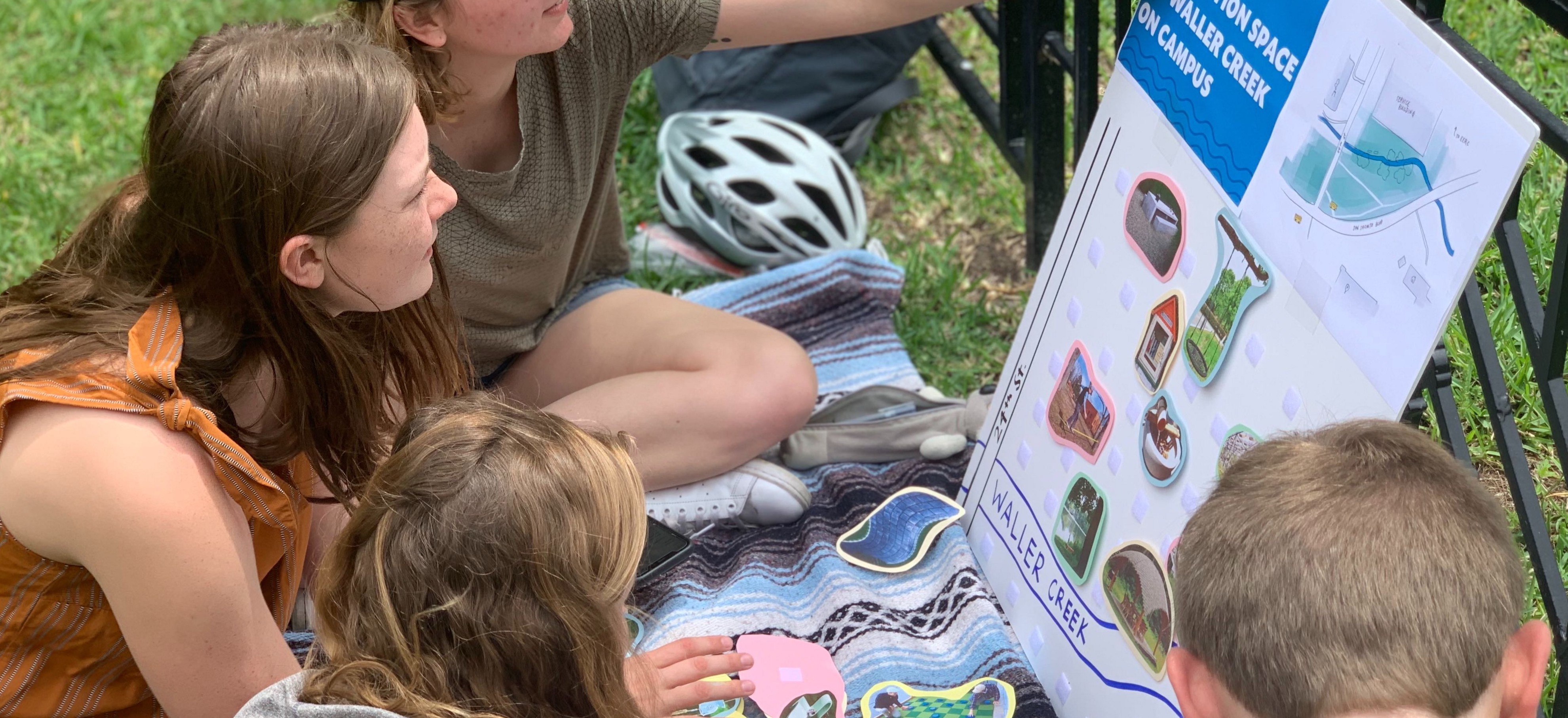 ---
Proposal
VISUAL DESIGN + ILLUSTRATION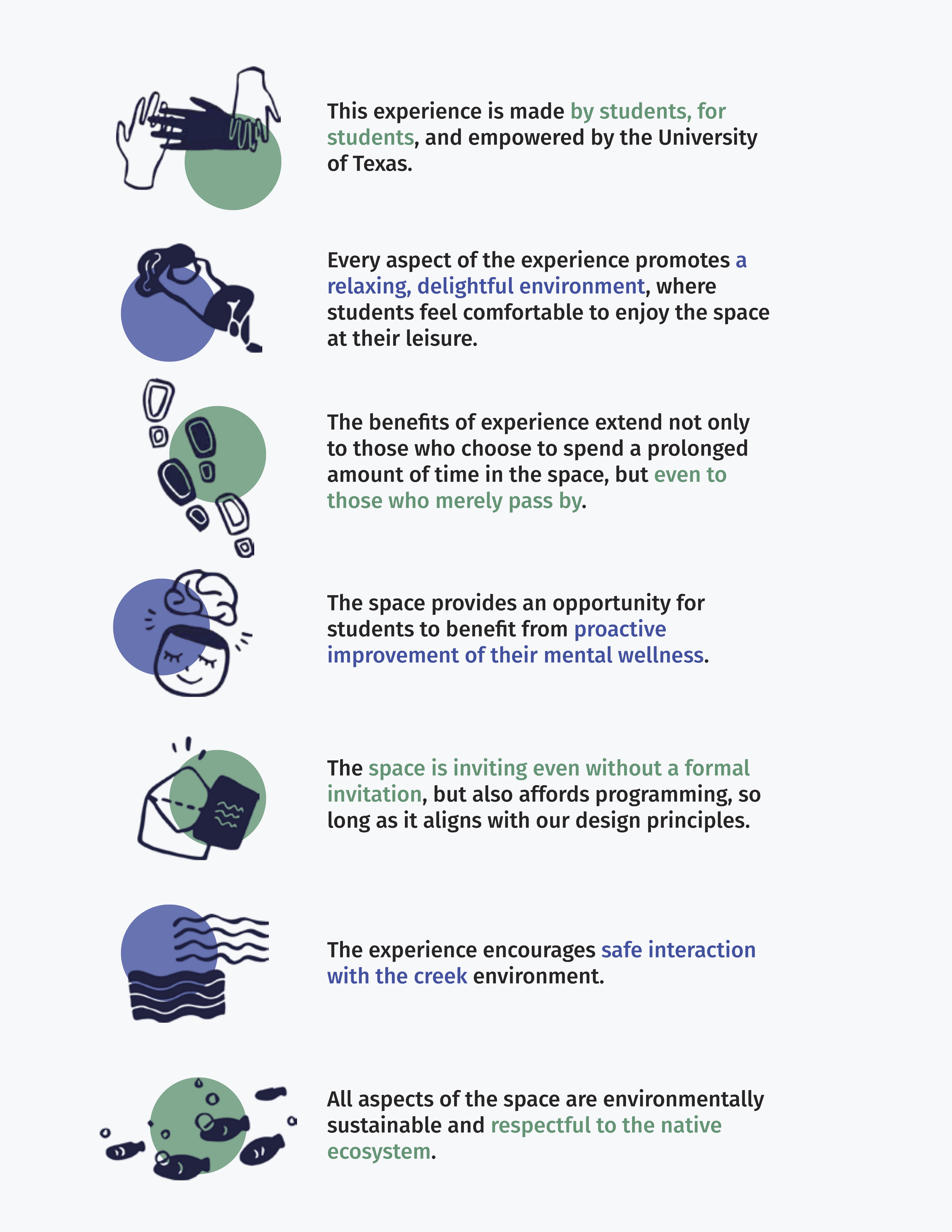 Our final presentation displayed three different concepts for a handful of important UT Austin staff members that have a stake in the future of Waller Creek, including many of the experts we interviewed.

These spaces are not mutually exclusive, nor meant to be used as blueprints. They are simply guiding ideas that speak to what we've discovered students might want and need. It could be implemented anywhere along the creek, to any degree.

We are optimistic and hopeful for the future of the University of Texas and the potential of Waller Creek to become a mental wellness resource to help students manage their stress.

---
Gray Garmon, Director of the Center for Integrated Design:


"[They have] set an incredible benchmark for what is possible when creative and capable people use design thinking as the guiding method for solving important problems."
︎
/ MAY 2019 /
READ FACULTY ARTICLE
/
SEE ON MEDIUM